Konichiwa Bs!
My God, what the fuck is this skank ho Ashlee Simpson doing there? I seriously don't give too much shit about Melrose Place, BUT Ashlee Simpson? Seriously?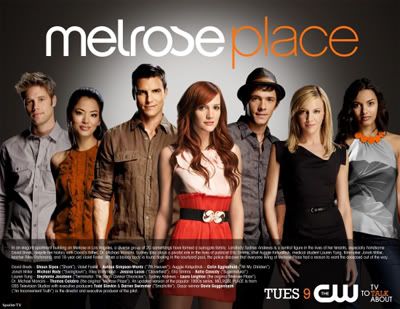 I have to admit that many many years ago I kinda liked her... this was when she had her show, died her hair black, sang lala about the pieces of her, had still a bump on her nose and wanted to be so different from her sister... she seemed cool and fresh, not one of those typical plastic trash bitches, there are too many around these days... then I guess she decided she's done pretending to be a punk princess and went for plastic ho... yeah well, each to their own...
But this and Michael K done their work... she is as much garbage as the other garbage hos out there and seeing her acting in a tv show makes me wanna puke on the keyboard!
I really hope I'll never feel the urge to watch Melrose Place, since this is enough of bad acting I can stand!
Always yours, A.